He may not look happy, but he is just intense and concentrating.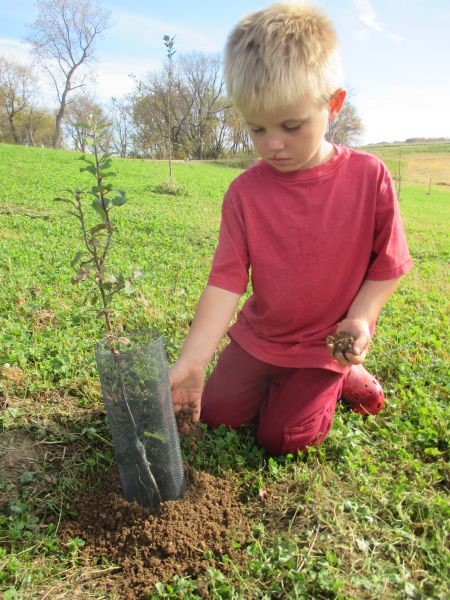 It went faster, and was more fun for me, to be working with him.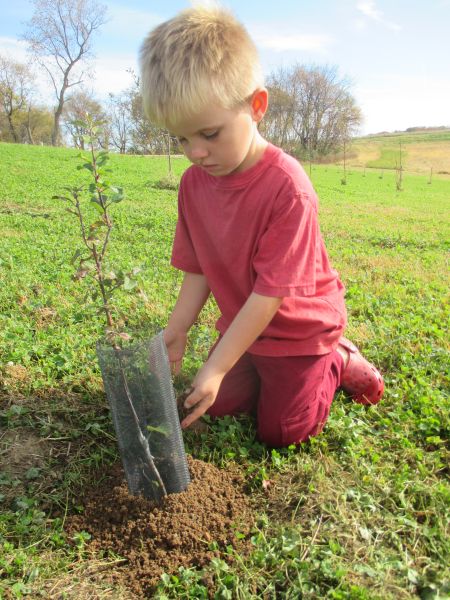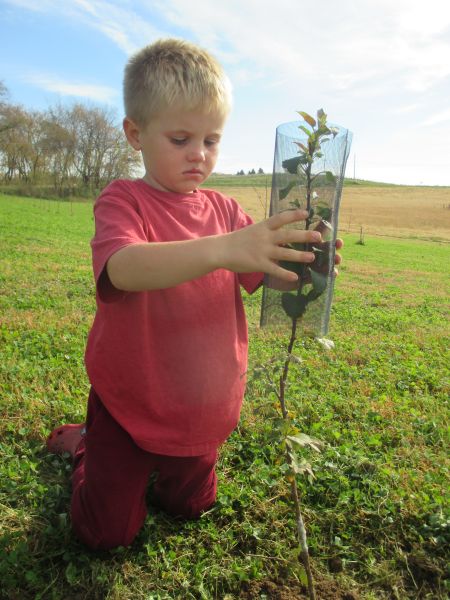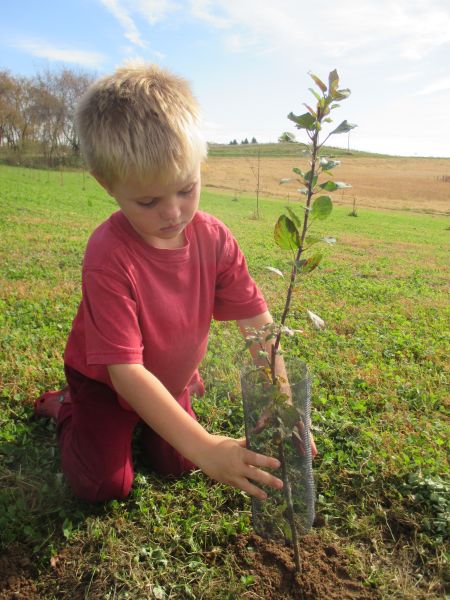 He stuck through it too, until I had the last 47 of them done.  95 total.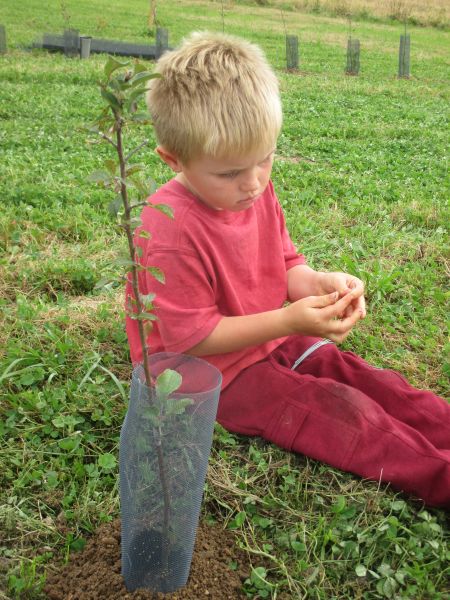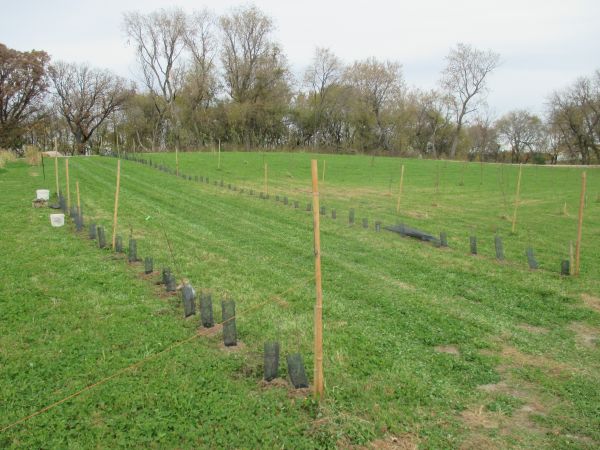 In the background are the larger saplings the Adickes purchased when I got the large trees I planted up on our land this spring.  I plan on helping get all of theirs wrapped as well, but happy to have all of mine up at their place done.  Another end-of-the-year task I can mark as finished.