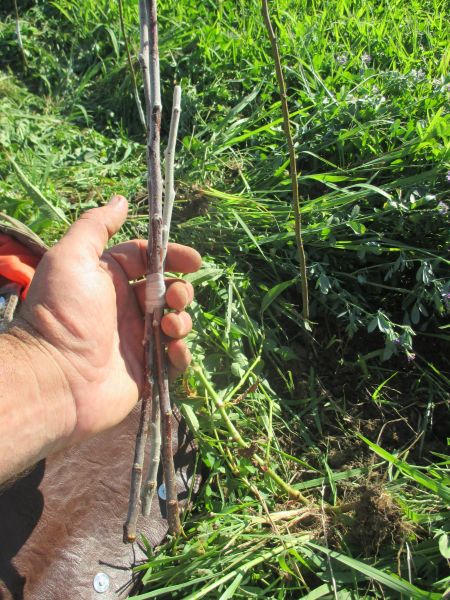 What I am holding in my hand is greed bud wood.  New growth this year.  That particular handful is from our own tree Nell and I started from seed 11 years ago.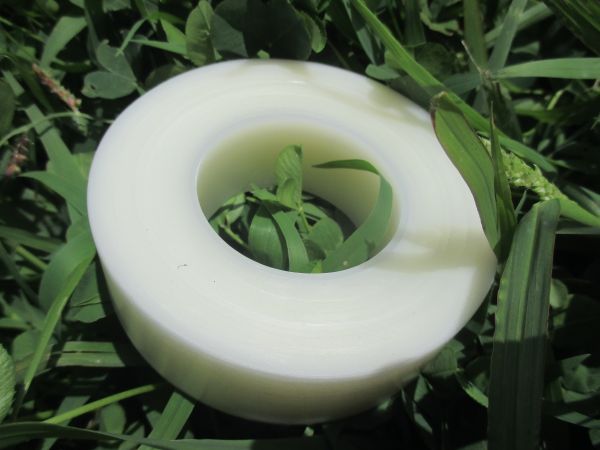 This is a roll of Parafilm, which is commonly used when doing grafts, to hold the grafted wood together, and keep it from drying out.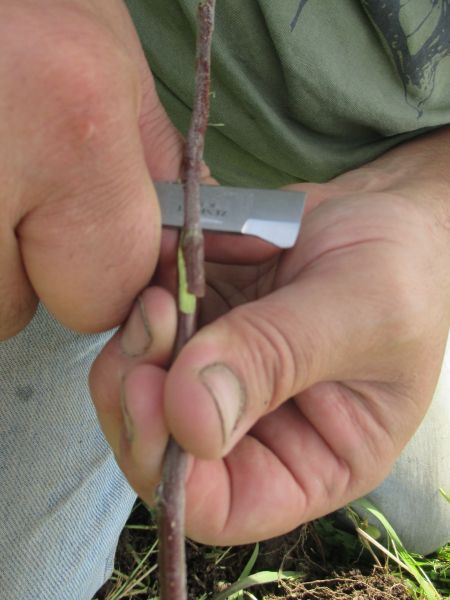 After having limited success bench grafting with a home made grafting knife (I modified a kitchen knife) I went onto Amazon and bought one.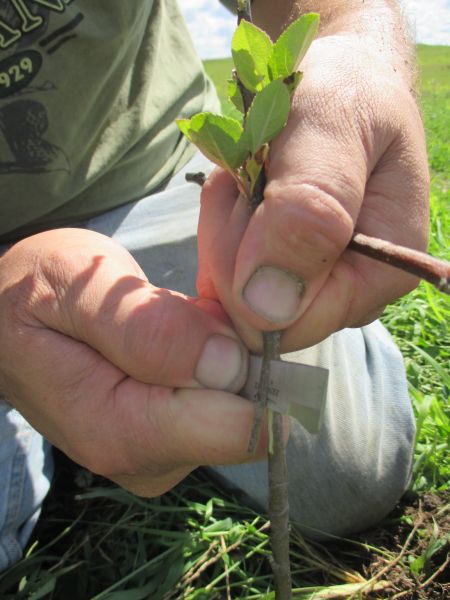 For all practical purposes, you cut a section of the tree trunk out on the seedling rootstock.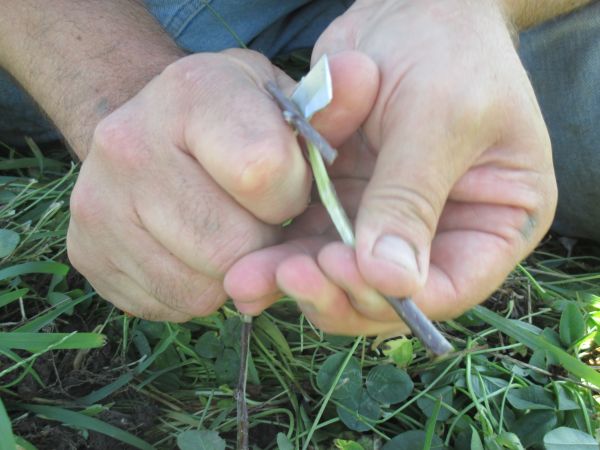 Then you cut from  your bud stick, a bud and some of the surrounding wood, doing whatever you can to see to it that the size of cut is comparable on each piece.  You need to have the cadmium layer (the green slick parts) matching well enough that they are touching, and then wrap the whole thing up in parafilm.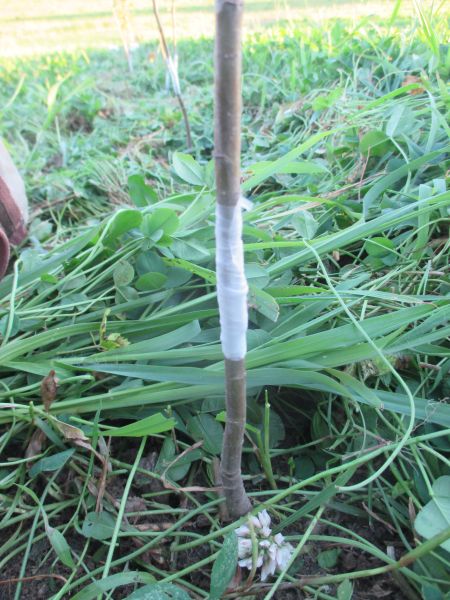 When you are done, it looks like this.  If the bud takes, the area will swell over the next couple of weeks and break the parafilm right off.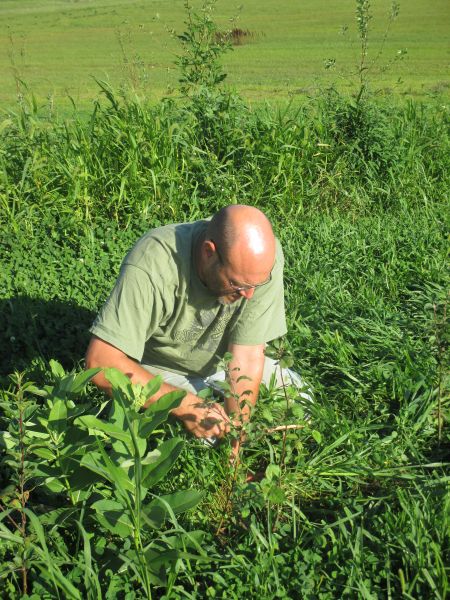 I did this 105 times over the course of a couple of weeks.  20-45 at a time.  I really should not have done 45 in one day.  Working that close to the ground, crouched like that, puts way too much strain on joints that are fused together.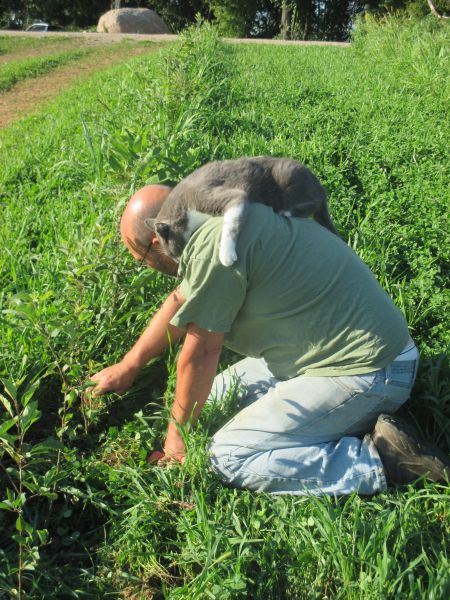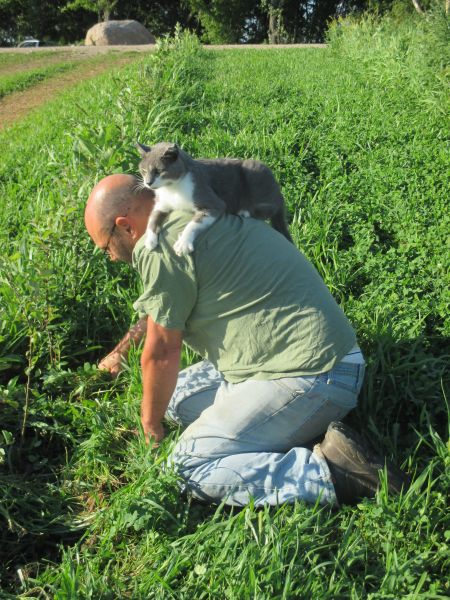 105 is all of the rootstock seedlings I have at the Adickes farm combined with the 10 here at home I practiced on first.
Hoping to have 10 or more of each of the following:
Kleffman
Cortland
Karmijin de Sonneville
Haragold
Crabby Crisp
Haralson
Autumn Blush
Quinte
Honeycrisp
Kindercrisp
<shrug> we will see what my success rate is on these.