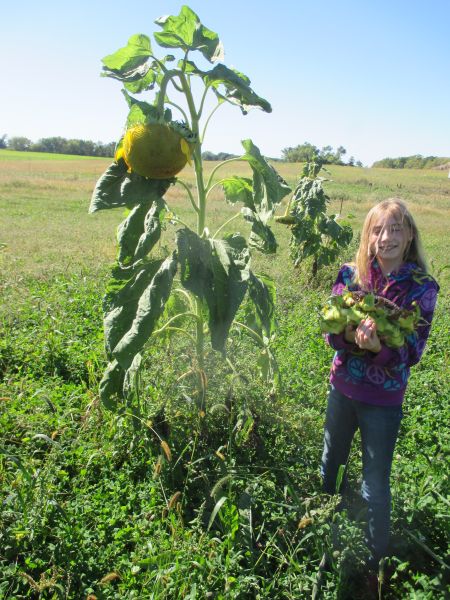 Was a bit more subdued of a Saturday than most of mine had been.  I made a run out to a friend's orchard with Phoebe to talk about things and see how all was going for them after losing 80% of their crop to a late freeze and then hail.    They are getting along which was good to see.  Then Phoebe and I tripped over to the Adickes farm to harvest the earliest maturing Arikara Sunflowers for seed saving.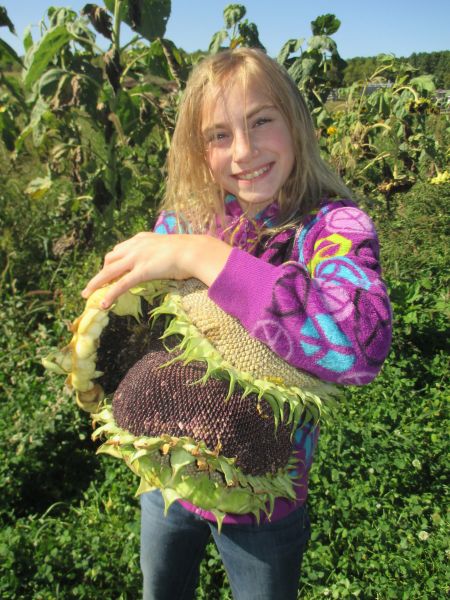 20 heads we chose.  There will be a lot more, but these were the largest and earliest ones.  I love the variability of this variety.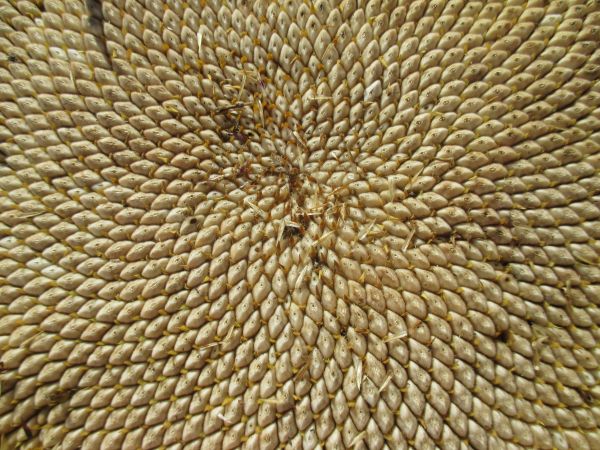 We eat them  out of hand, or soak in salt water, and then roast in the oven.  Some of the heads we put up in the winter for the birds.  <laughing> After we go to such great lengths to keep the birds off of them in the summer.
The select heads are in a protected greenhouse to finish drying, and we will seed them later, and pack the selected seed away for another year.