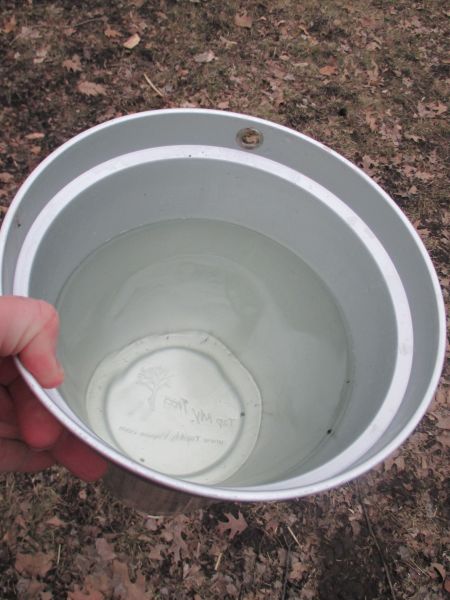 This is what I came home to.  Every bucket within a few inches of the top.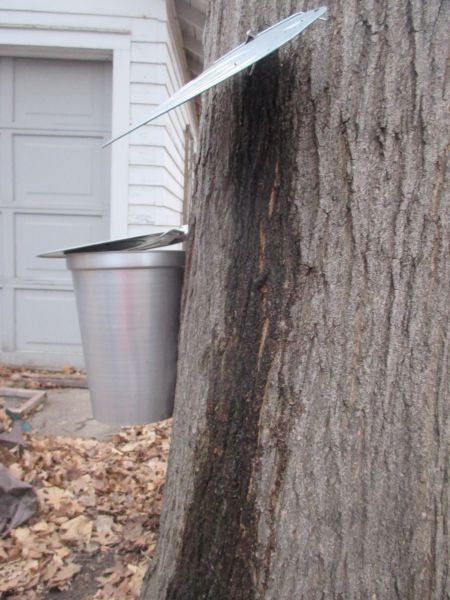 They are bleeding faster than the spiles can direct the sap into the buckets.
The early run we had gave us just over 3 quarts of finished syrup.  We will see how this one goes.  Sap is running cold and clear.  Nice to see.
****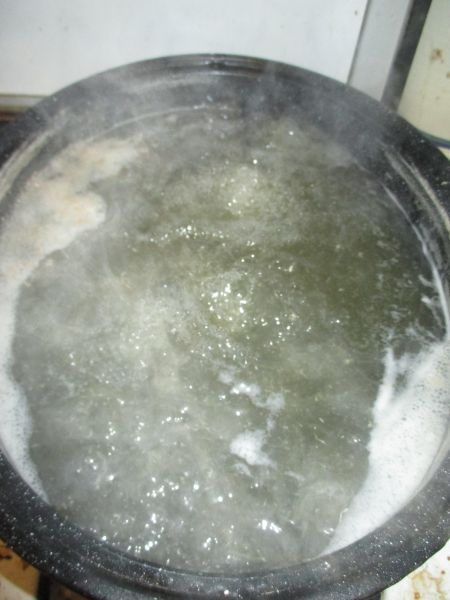 Getting close to 10 pm, and I have 12 gallons reduced to about 2.  There is going to be more to cook down tomorrow.  Buckets filled to where I had another full (combined) before the end of the evening. Spoke with a friend of mine this evening who taps far more trees.  He pulled in 105 gallons today, which combined with his early run, means he is going to have a record year.  The early shy run scared me.  Glad we get to partake in both of them.