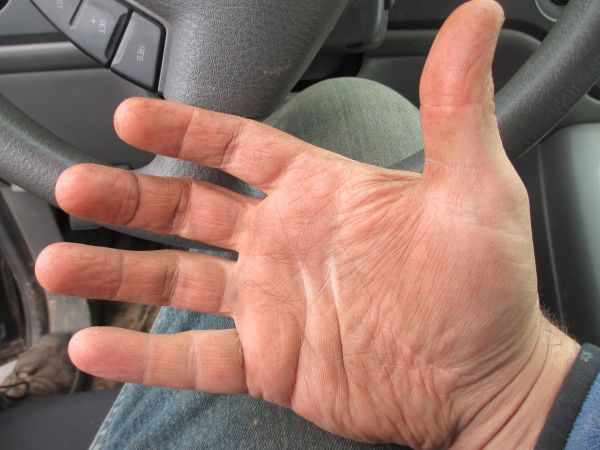 Thursday through Sunday.  Working on things for the future.  That shot is my hand, after repeated handwashings in scalding hot water with lots of soap.  <sigh>  That is as good as it is going to get for a while.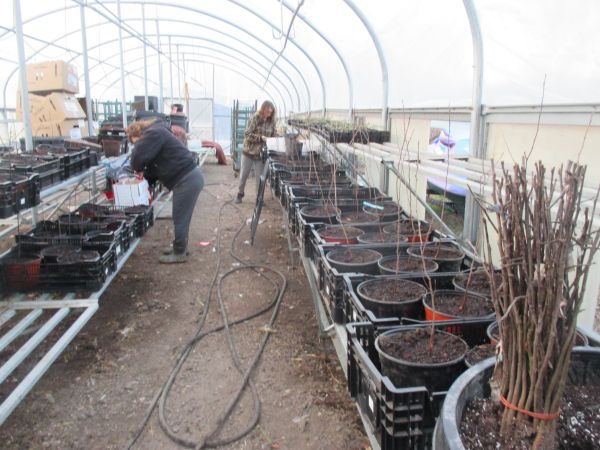 It started (as stated) on Thursday.  Katrina was potting  up bulbs in one of her greenhouses.  Nell is helping me pot up hop rhizomes.  3 varieties, ended up with 61 total pots.  We likely  could have had more in the end, but hops are still a bit new to me, and I was not sure how far down I could pare them and still have viable pieces.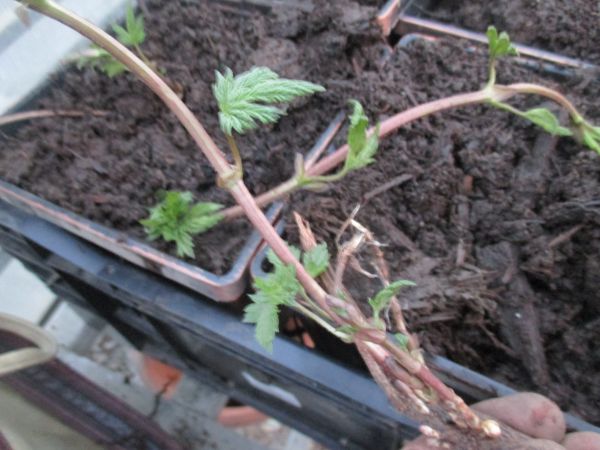 Same three varieties as last year, just greater quantities.  Cascade, Centennial, and Halletrau.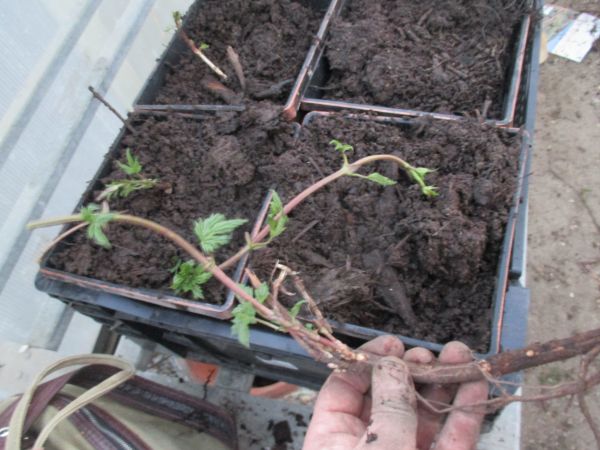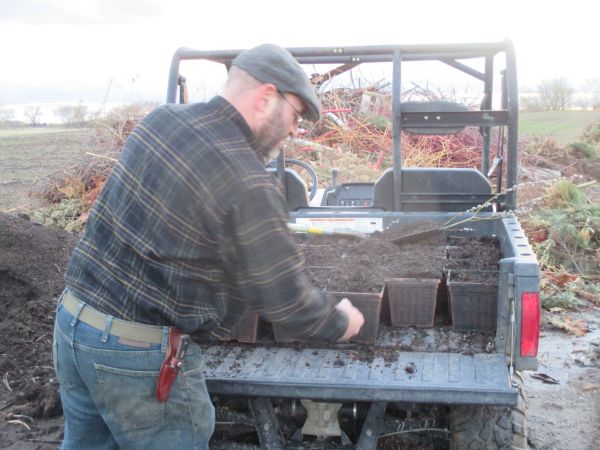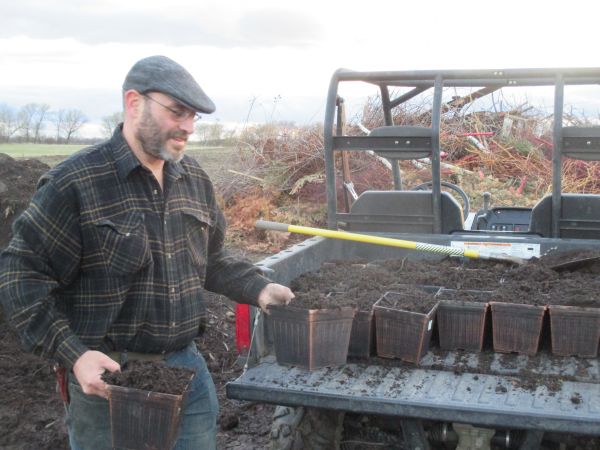 We are using 3 year old compost to pot them up in.  Hops like fertile soils apparently.  Adding what they are being potted into, to whatever they are being planted into later, cannot be a bad thing.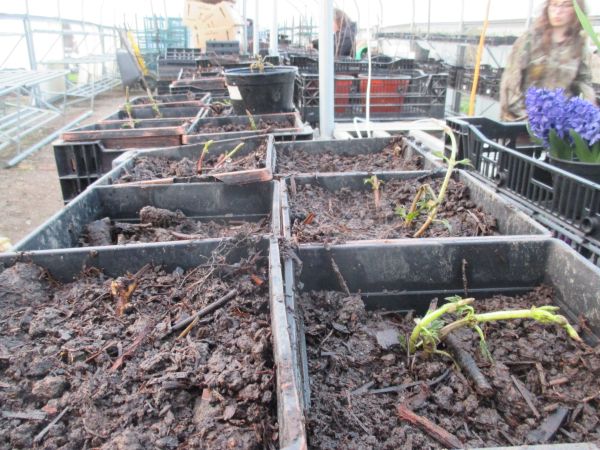 Nell and I got home at about 10 am Thursday night.  Friday morning we (being Me, Nell and Claire) needed to pack up and head to the property up north, working on replacing trees taken out by deer (apricots) and apples (meadow voles) before things really wake up there.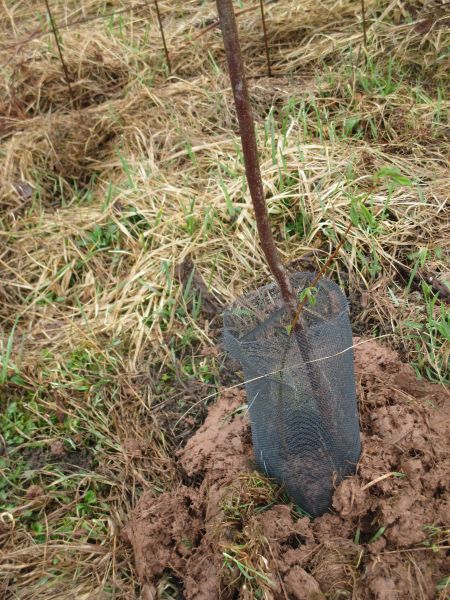 This is just a shot of a Nanking cherry.  Happens to be a volunteer seedling from our neighborhood here.  Replacing one of at least 3 that were girdled last fall before wire screen was put around trunks.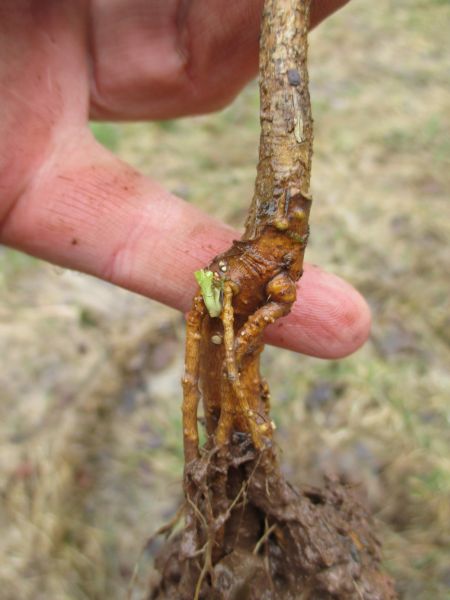 This is a shot of a completely girdled Antonovka apple tree we replaced.  One of two that was apparently still alive, though I did not know it until I had dug it out.  There were 13 destroyed by meadow voles, 2 of them I found had survived that, but I had dug them out, so I heeled them into dirt in a pot and will grow the new shoots bigger before placing them back out.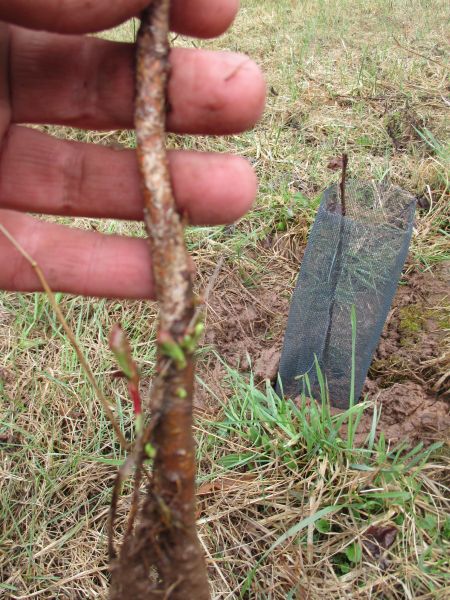 Just a shot of the other one that survivded (poor focus, sorry) with the tree I replaced it with, along with the meadow vole protection installed at planting, instead of later.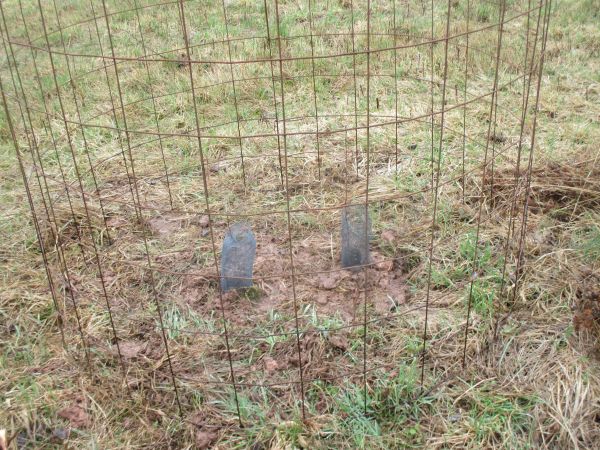 The southern edge of the property we had planted Manchurian Apricots.  Lots of them.  Last fall, deer ate them down to the ground.  Just stumps left.  They are now replaced with groups of 2 (to form one canopy) about 40′ apart, along that same southern edge, protected from deer and voles.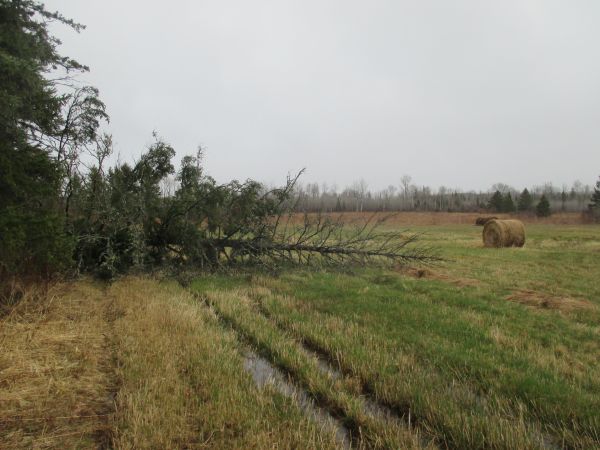 The old windbreak of trees had a black spruce which displeased Patti, being it was dead at the top, so I took the waning hours of Saturday night to take it down.  I will work on cutting it up later.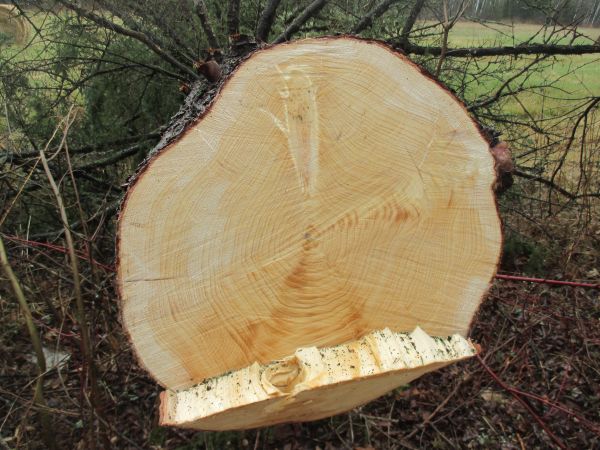 It was not a small tree, and well exceeded the width of the bar on the chainsaw.  I had to cut from both sides to bring it down, but it came down smoothly.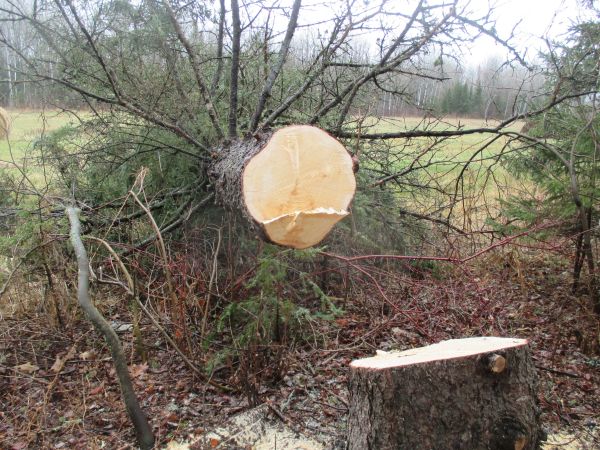 It was (and I assume all of them were) planted 75 years ago.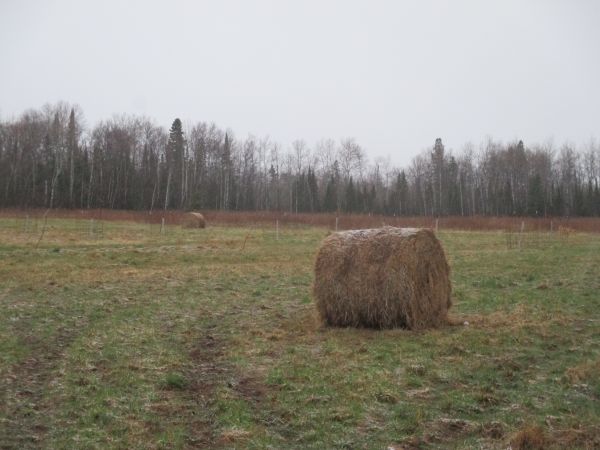 This photo does not really do justice for the weather we encountered this morning (Sunday) upon awaking, but you can see the snow.  It chased us off of the property by 10 am, frozen and muddy.
Final count was a couple dozen apricots, about a dozen apples, a cherry, and an Eastern Redbud.  Happy with how much I got done, but did not get all I  had thought of doing, done.  Never do.  Do what we can.  As much in the final estimation that we can ask of ourselves.