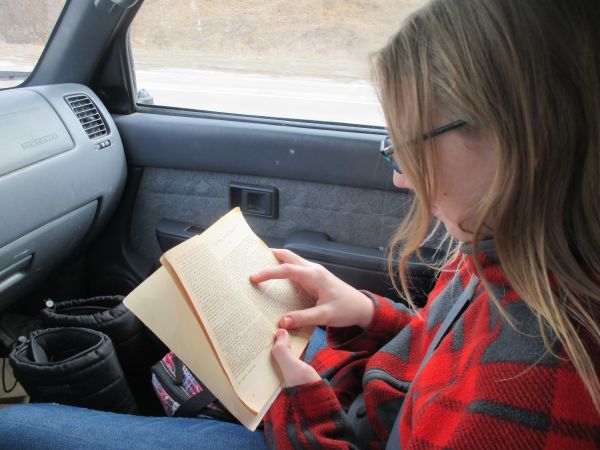 For the first trip up to the property, I just took Claire.  We would have rather all gone, but between work back here, the logistics of coordinating the whole family on a trip, the cold (still winter here) in regards to camping (we stayed at a friend's home) and the limited amount of work that could be done (ground is still frozen) it was just the two of us.  She read Robert Heinlien's Revolt in 2100 aloud in the car, as this one has no radio.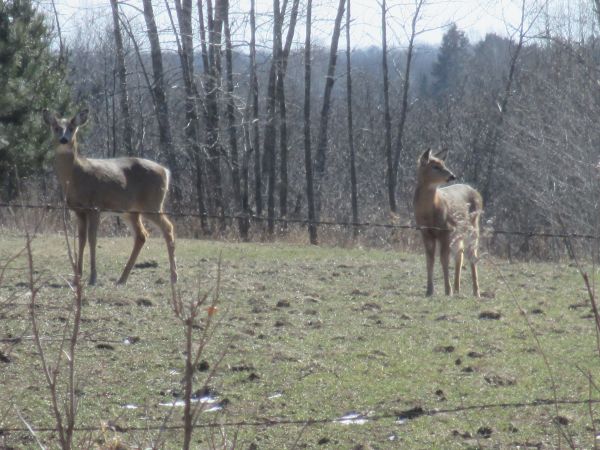 On the way up, there were a lot of deer looking for any green they can.  These are from along highway 23, near Willow River.  (We took a scenic rout north).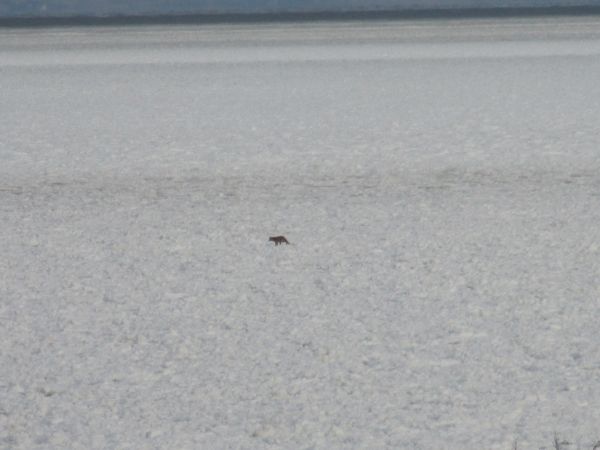 First trip of the year, and saw the first wolf of the year.  Out on the ice pack of the south shore of Lake Superior, west of Port Wing, about a quarter mile out on the ice.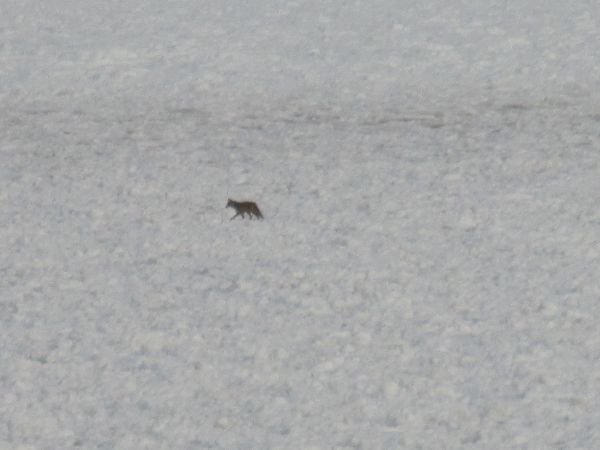 I shut the truck off in order to reduce camera shake by bracing it against the windowsill.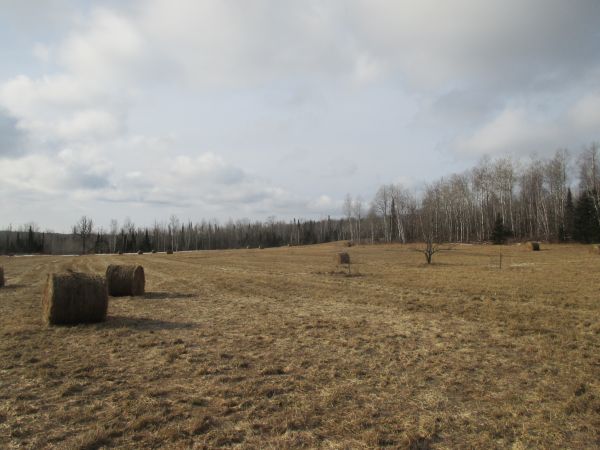 We were very happy to see that Don Pratt had got the whole south end (17 acres) mowed and rolled.  He did not have the goldenrod side all moved and stacked for a compost pile yet, but my worries of the meadow voles having places to hide for the winter was placated.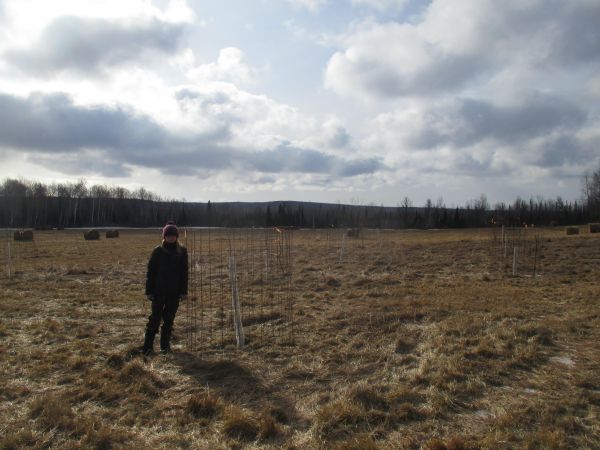 We still went and checked all of the caged trees.  We found no new damage on the big ones which was a huge relief.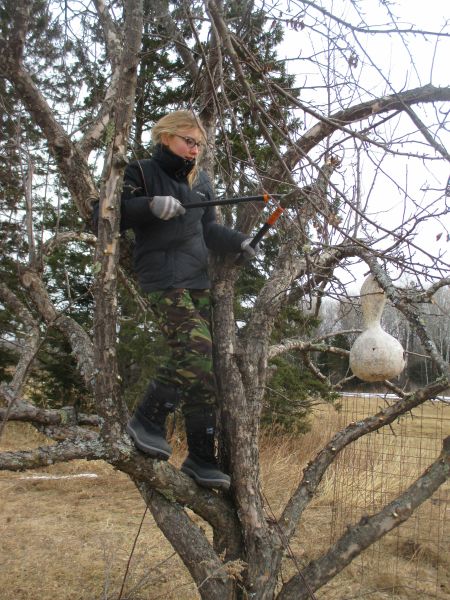 The one piece of work we could do, was the repair/pruning of the bear damaged apple tree.  From the ground I cleared what I could, and then Claire scampered up to do more.
Quickly though we found that she just did not have the upper body strength to go through anything larger than about .75 inches, so once she had cleared what she could I got myself up in the tree.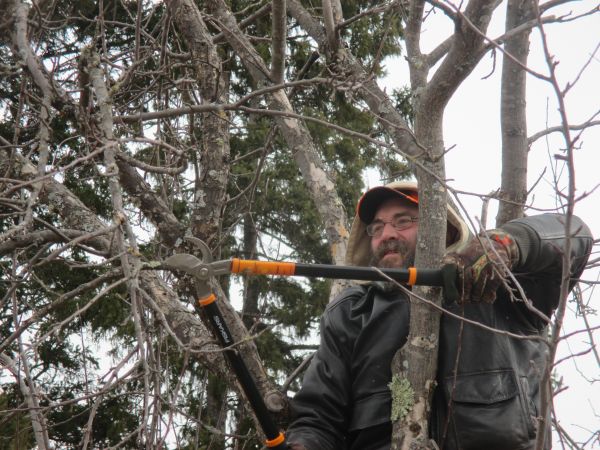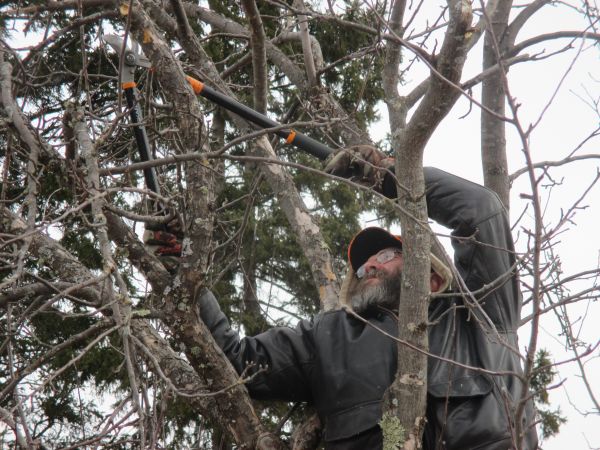 It is still cold up there too.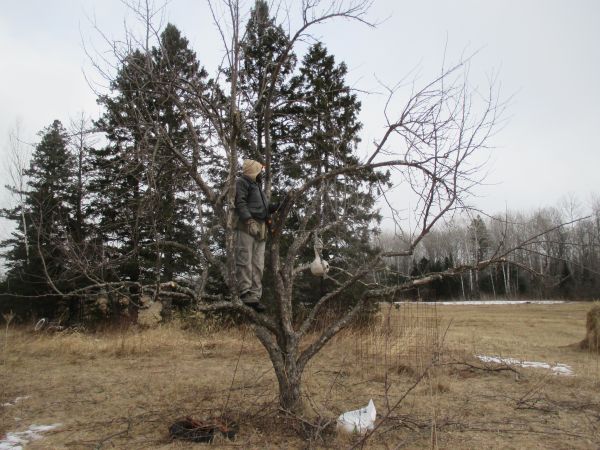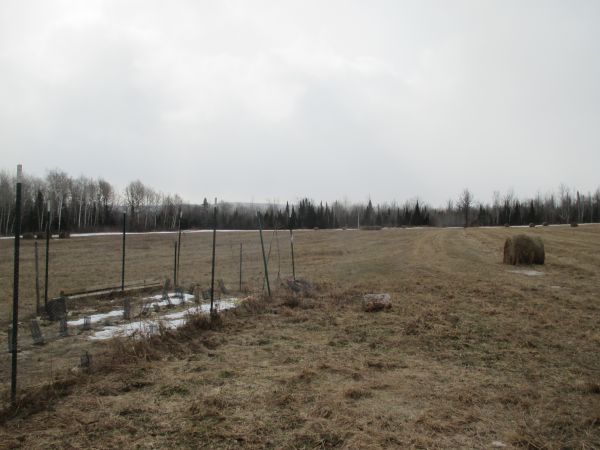 That is just a shot of the high fence area we had the seedling grafts in.  We did lose a few in there, as the voles found a half dozen of them.  But overall, that is not too bad.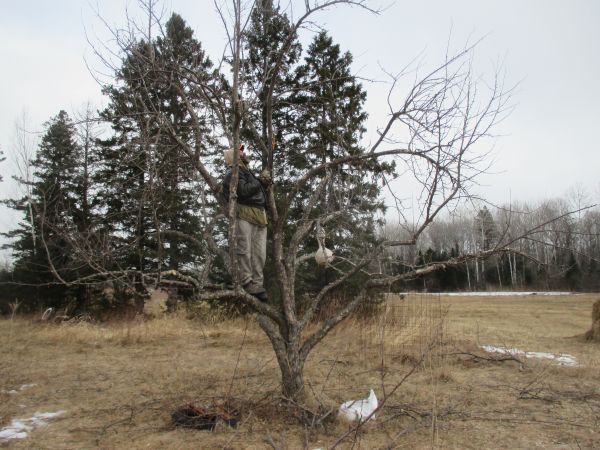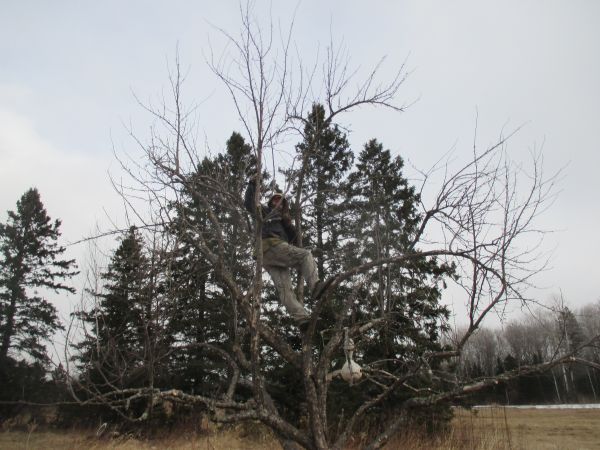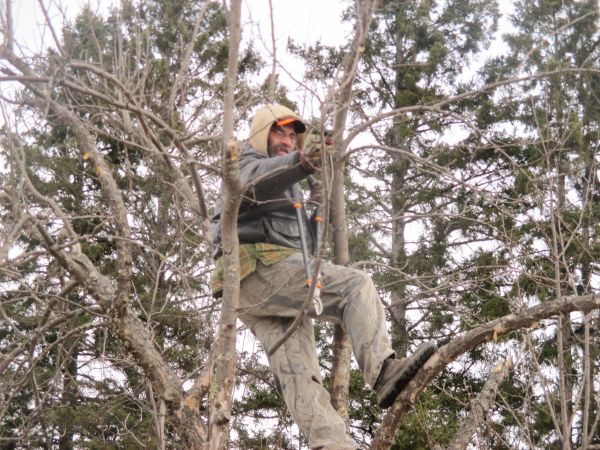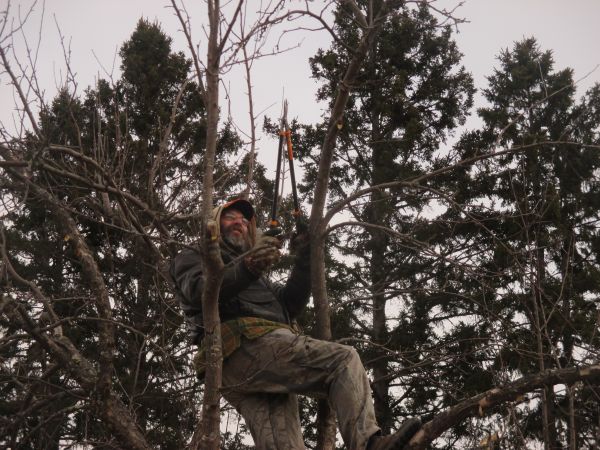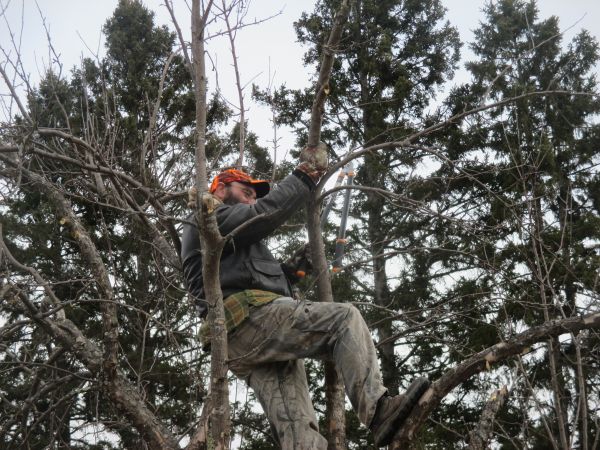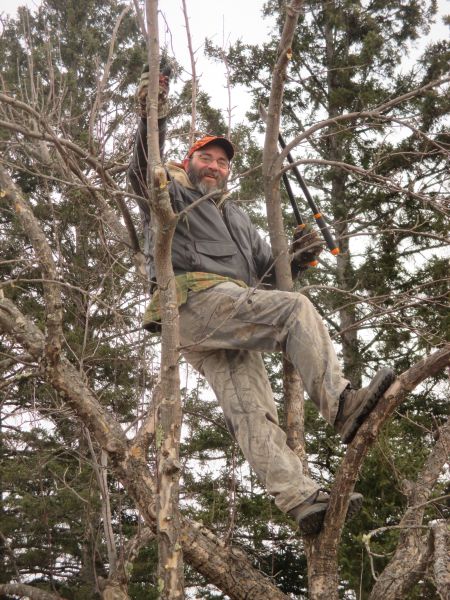 There was some parts, way up high, that I was not going to climb up to get.  We need to invest in a ladder specifically for getting up higher in the trees so we can remove branches and make harvesting from them manageable.
Claire wanted a campfire, so we had the first of the year.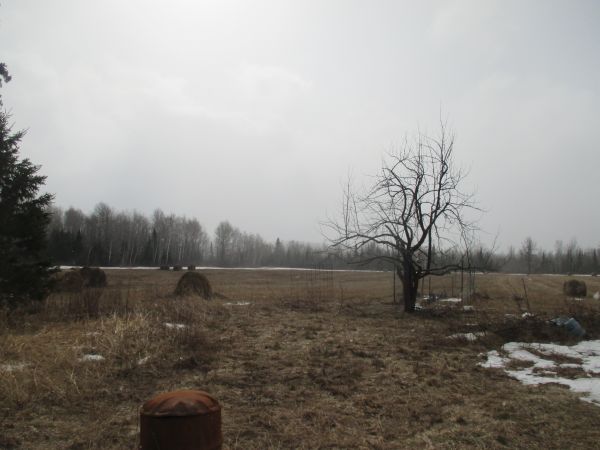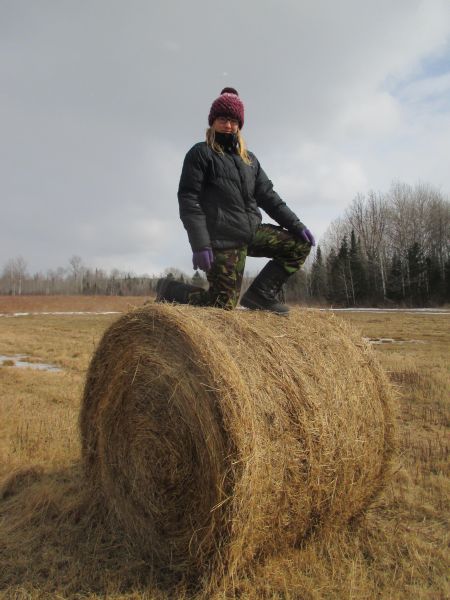 Then we took a stomp around the perimeter of the property.  We could hear wolves howling north east of us, up the hollow, the whole time.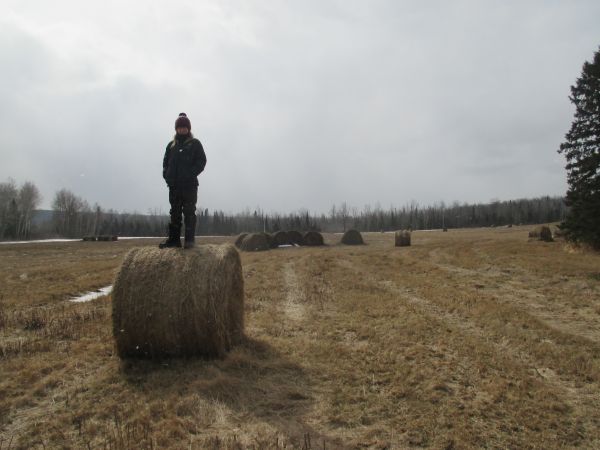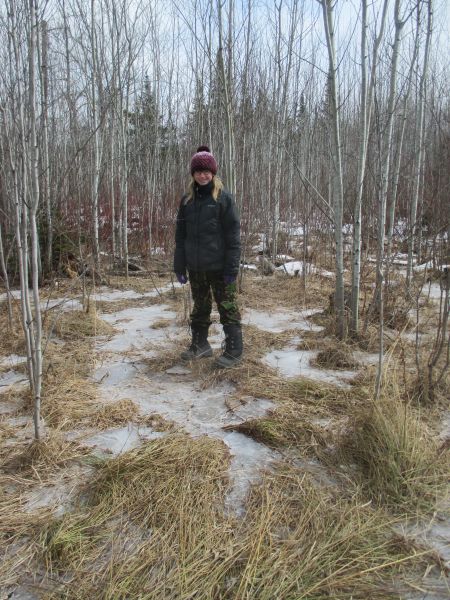 North east corner, looking to the north east.
North east corner of the property, looking to the south west.
A big ant hill we found back there.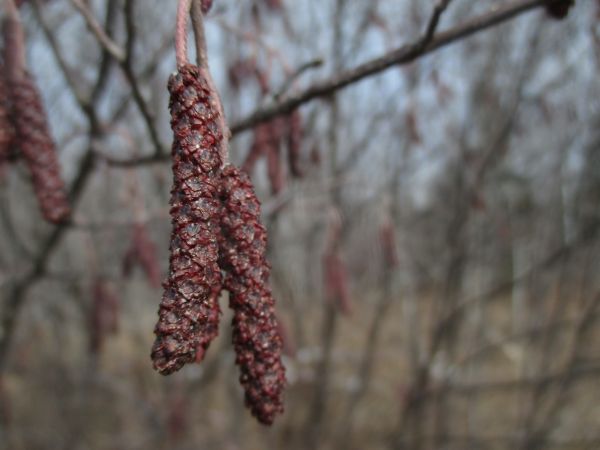 Just a shot of some catkins on a wild hazelnut.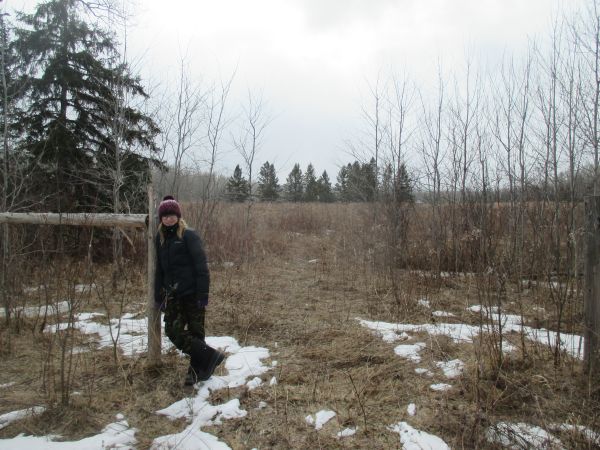 Very north side of our property, looking south.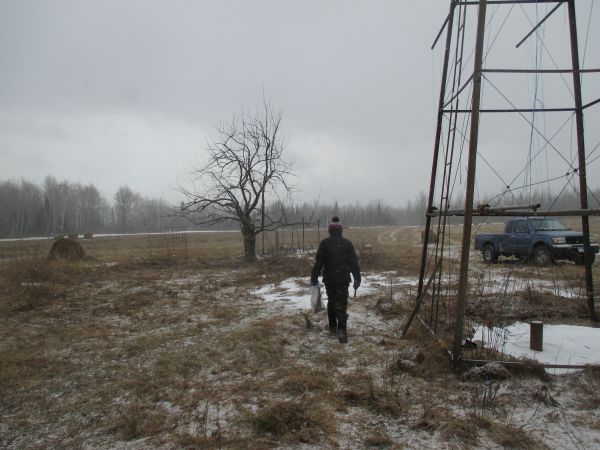 Walking back to the campsite we were suddenly hit by a snowstorm I had not been aware was coming.  We quickly collected scions from the to big apple trees for grafting, packed things up, and headed out.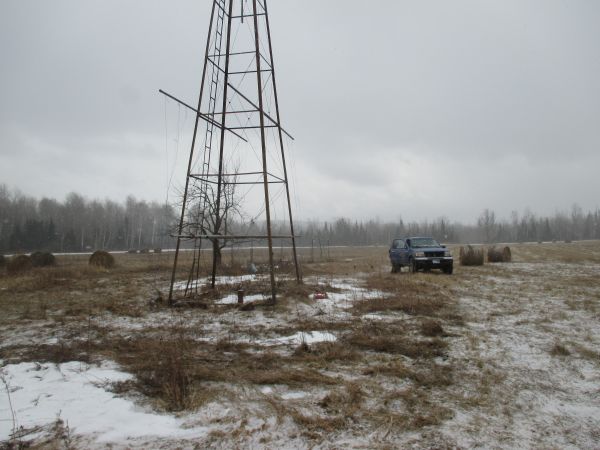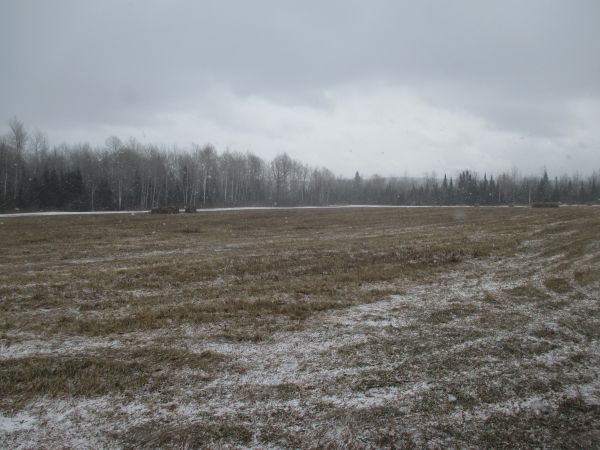 The ground was quickly covered, which worried me, as we were driving a rear wheel pickup, and I had no added weight in the back.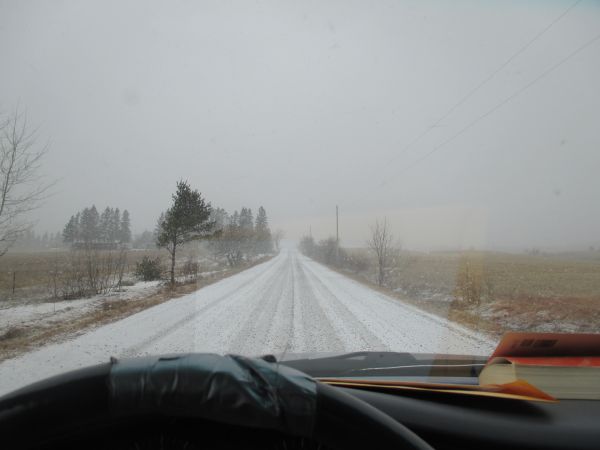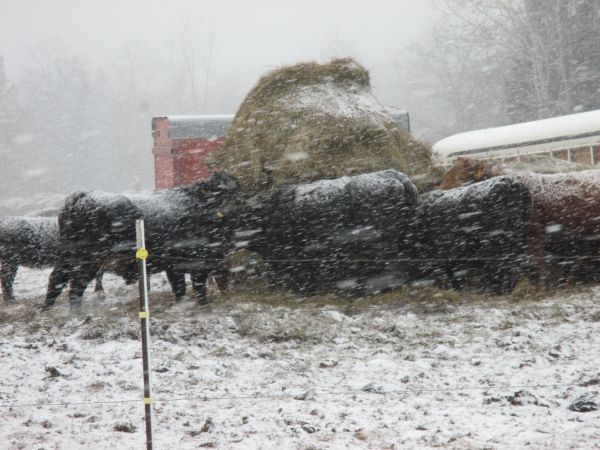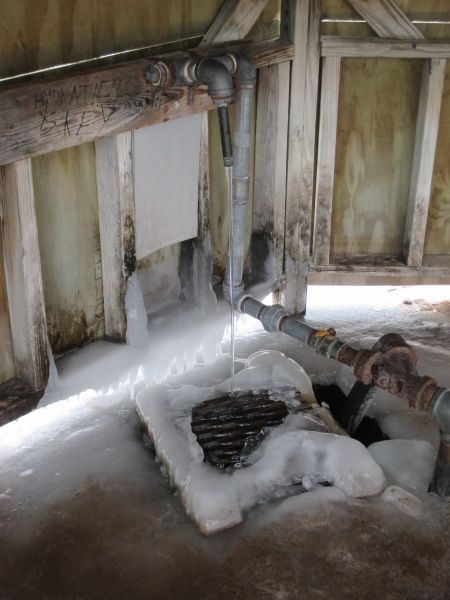 We got to the outer edge of that storm by the time we were back in Cornucopia.  Stopped to fill up water bottles at the artesian wells and walk the ice out a ways on the lake.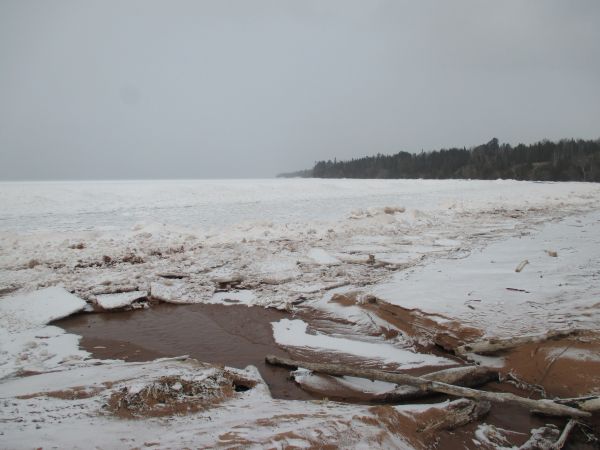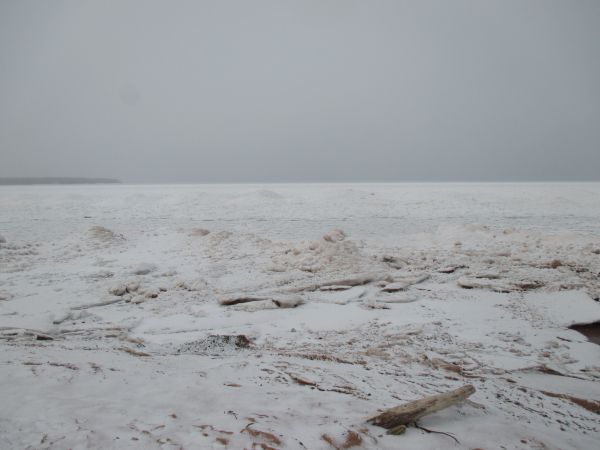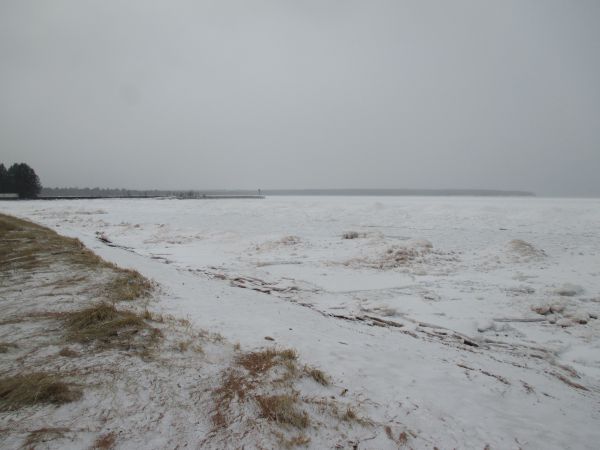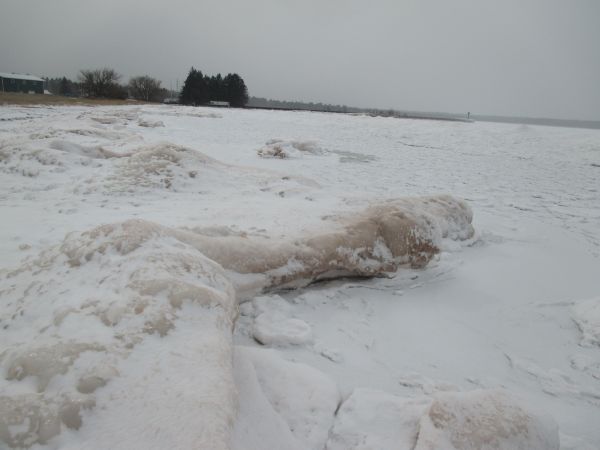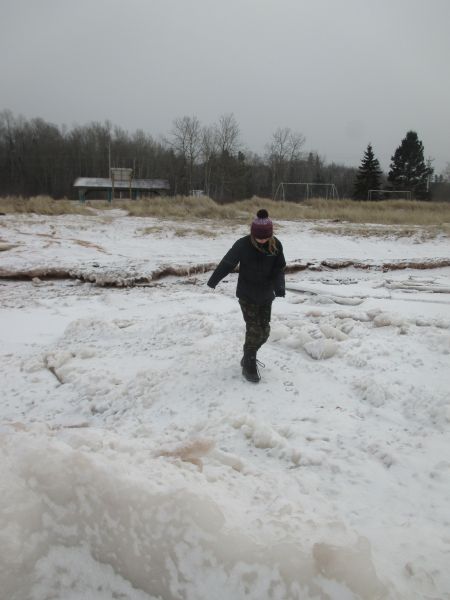 We drove back into blizzard 90 miles south of Duluth, which was a complete white knuckle drive with accidents happening all around us.  At about 7 pm I pulled into our driveway, safe and sound.  We will be back up in a few weeks.  Wish we had seen the property with a lot of snow.  At it's height, apparently, there was 90 inches.  I have not seen snow pack like that in a long time.  It is also why I think I can get away with growing a lot of perennials that in most circumstances cannot be grown that far north.  That much snow insulates things in ways they are not here.