This last weekend Patti, Phoebe and I went out to the Ness farm to finish picking nearly all of the popcorn, and see what else could be gleaned from the field.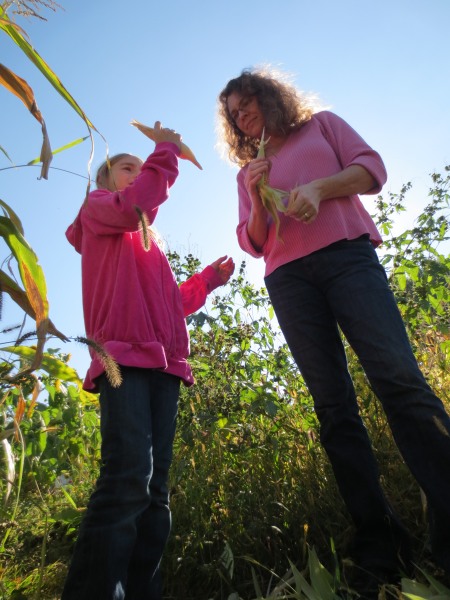 Phoebe and Patti husked it all just to reduce how much we had to haul back.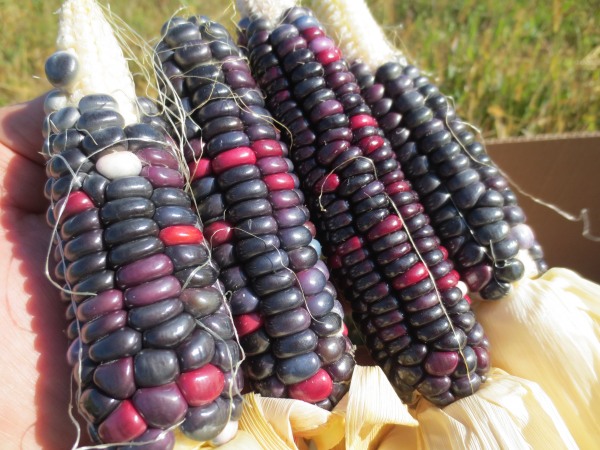 In the plot where I had planted the kernels from the black cob of Wamneheza that the raccoons had decimated I found a few cobs they had missed.  Kind of stubby second ears, but in the interests of following through of future development of it, along with the partially chewed up ears I "rescued" earlier in the year, it is not a bad start I suppose.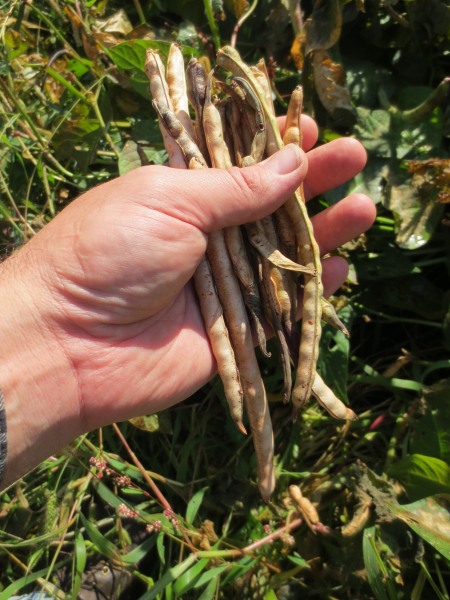 The Piggott Family Heirloom cowpea is drying down pods.  I think the frost that hit them is going to really stunt the production, but for how short and cold of a summer, to even get enough for seed for next year is a success, and I will do better than that.  I have a few hundred seeds set aside for next year already, and until they do freeze out completely, I will keep shelling them into  the bean drying pans.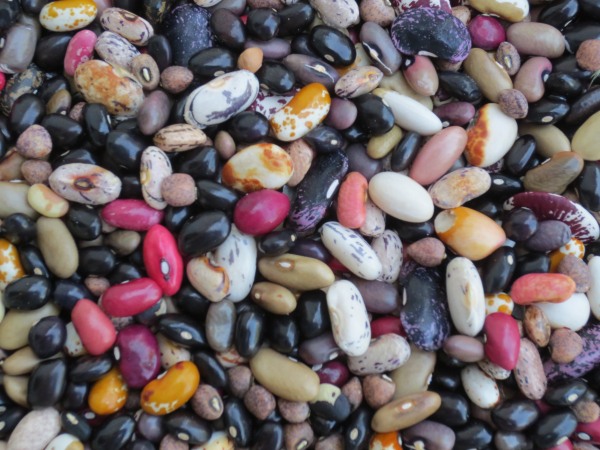 Back of our house is cluttered with different things finishing drying off, spread out in shallow trays, along with dozens of pint and quart containers with seeds saved separately for planting next year.  The Piggott Family Heirloom beans are the cowpea shaped ones in the photo above, a light specked brown with a dark eye and white dot in the center.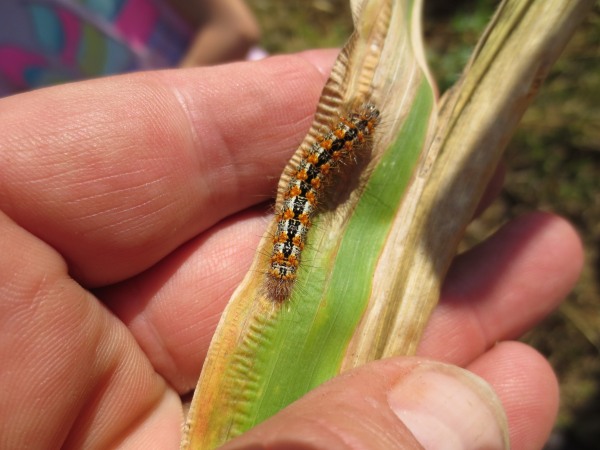 And Phoebe really wanted me to take a photo of this caterpillar she found while picking corn.  Too late in the season for it to be a threat to anything I have growing still, so other that getting carried around by an 8 year old and photographed, it remained unmolested.