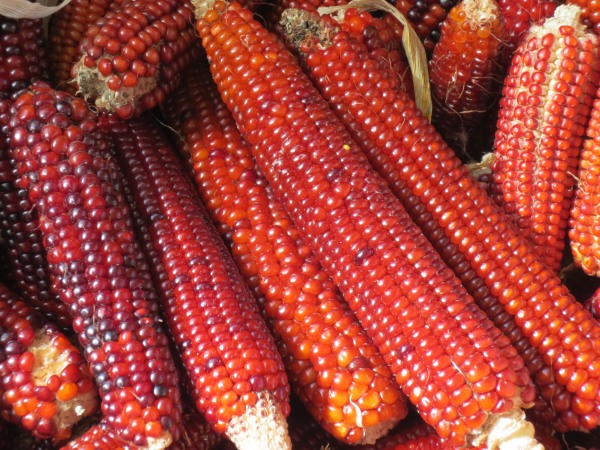 For those lucky enough to know him, Grunt was a one farm seed bank, seed saver, and crop breeder in Canada, just north of the Idaho panhandle.  I speak of him in the past-tense, because he is.  Shortly before his passing, his wife (affectionately went by the name Grungy) was stricken with cancer.  He had started a short season, full-sized cob, red popcorn breeding project, which involved him crossing Strawberry Red popcorn with a standard long season, long eared, yellow popcorn.  He sent me a couple hundred seeds of the red seeds from the F2 generation, which yielded about 10% red cobs for me.  Shortly after losing his wife, he too found out he had cancer and died as well, so I continued his project.  It has been some years now, but it has turned out nicely.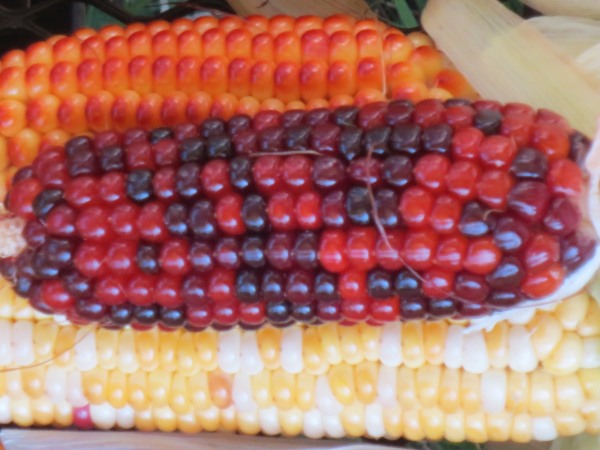 There is still some variation in it, but now that we have picked and dried down nearly all of it, we have fewer than a dozen, out of 700+ ears, not showing red to varying degrees.  The above photo shows some of the color variation we still come across.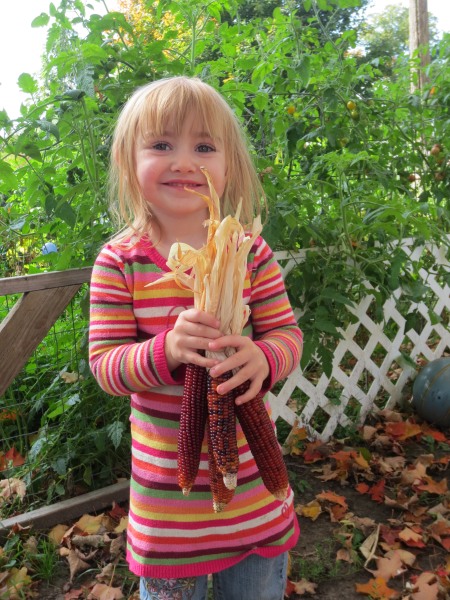 The best cobs run 8-9 inches long, and are all garnet red with some nearly black they are such a dark red.
It takes longer to pop than the standard commercial varieties, and you do get a good number of grannies, but unlike the commercial corns, the grannies are not going to break your teeth, and the popcorn itself tastes incredible.  Eating a standard white or yellow popcorn after trying this, and it tastes like you have taken a mouthful of styrofoam.  I am going to send a good amount to a couple that farms just a bit south of where Grunt lived to give it a try on a truly large scale this next year.