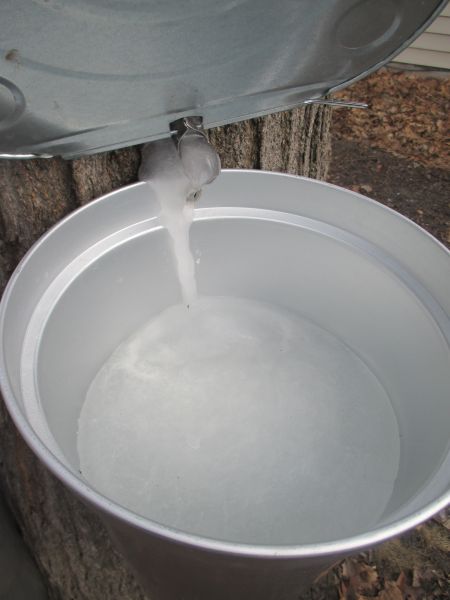 This is one of those between times in the year.  It is a bit too early to be starting much in the way of tomatoes or peppers.  It is also early to be gathering maple sap, but the buckets had a good amount frozen into them, which we are cooking down today.  Temps will not get back above freezing until tomorrow, and the buckets will back on the trees.  As things stand now, what we have would reduce down to one and a half pints of finished syrup, though I will not cook it down that far right away.  Just need to reduce volume.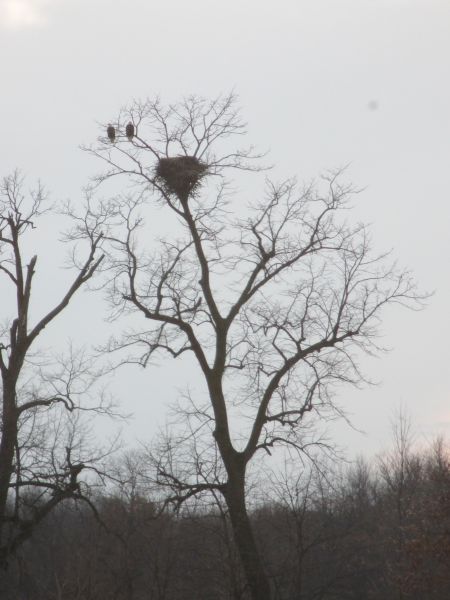 I made a drive out to Fairhaven Orchard on Saturday to meet with Dave MacGregor.  He was involved with the early side of cold resistant grape vine breeding and general viticulture for the upper mid west along with Elmer Swenson.  We spent time reviewing the property my family purchased, talked about ground prep, varieties to grow, and in general had a great afternoon sitting in front of a fired up wood stove, talking about growing things.  I have a list of books, authors, and specific topics to research on my own for a few weeks.
The eagles pictured, I pulled over and took a photo of, where 14 runs into 55 from the south.  I stopped and got out of the car to get the pic, and got to hear them talking to each other.  They are waiting for spring as well.