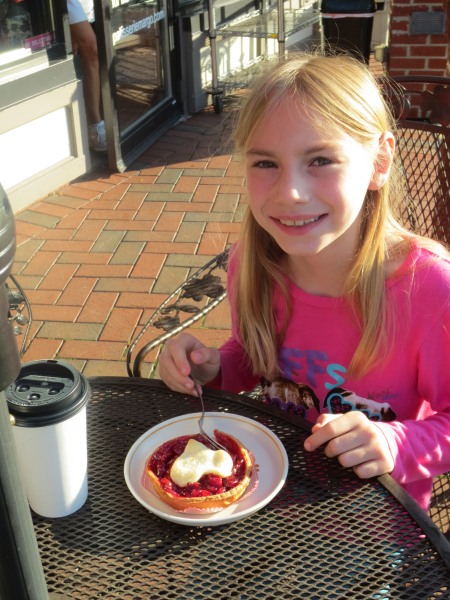 So a lot has happened since I last posted.   Phoebe hit the 8th anniversary of her birth.  I took her out for coffee and a cherry tart before anyone else was awake.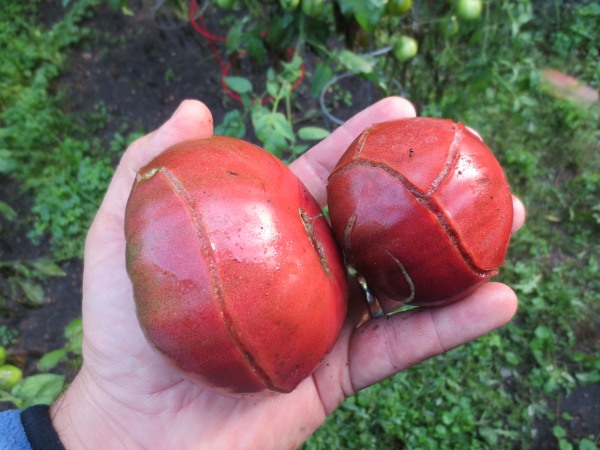 We have had a less than ideal growing season for tomatoes.   Short.  Cool to cold.  A lot more rain than we needed, but it does recharge the aquifers for when we have long dry summers.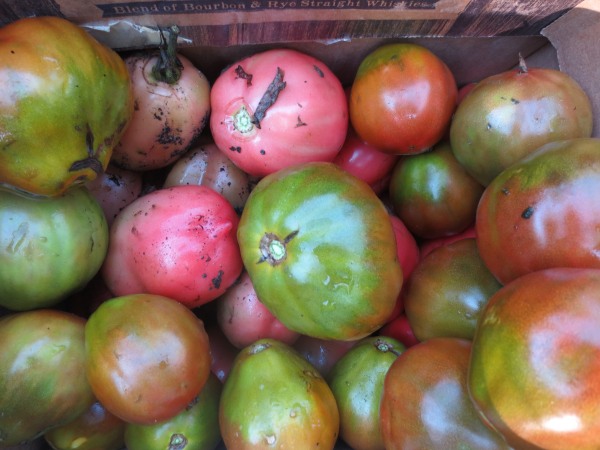 I have processed a few flats of tomatoes and peppers, but not a lot.  To date, I have only done 25 quarts of red sauce, and 7 pints of pizza sauce.  A long way to go to make up for what we ate in the last year, but thankfully I put up more than we could eat in a year last year.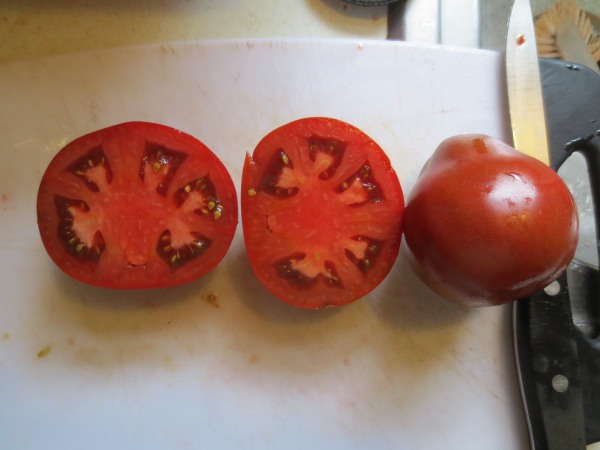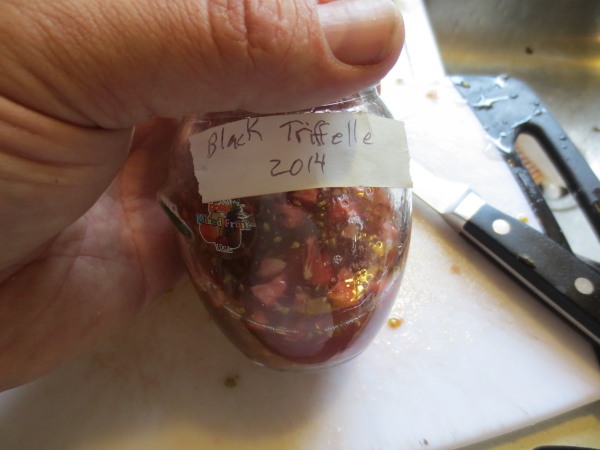 I am in full seed-saving mode.  Rotating through 7 jars of fermenting seeds at a time.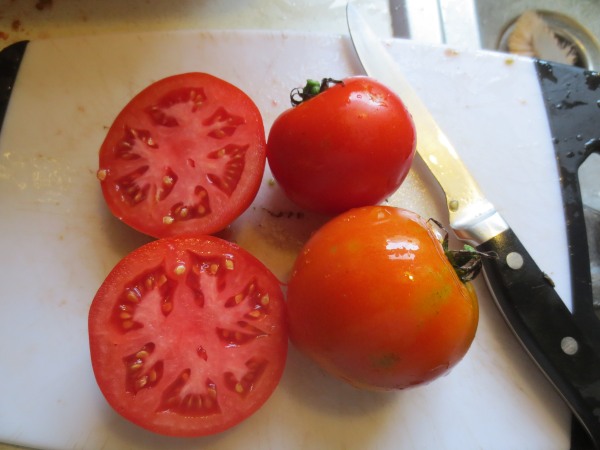 Dog Yard Volunteer F2s are showing themselves to be really productive, fairly variable, but large, firm fruits across the board, with the only exception being a single plant that gets bottom end rot on every tomato.  That is the only one I will not save seeds from.  The rest are vigorous potato leaf plants and a great filler for the red sauce.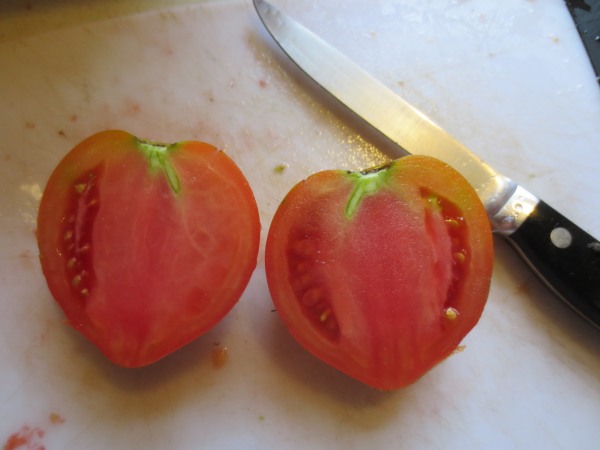 Two of the plants gave me heart shaped fruits.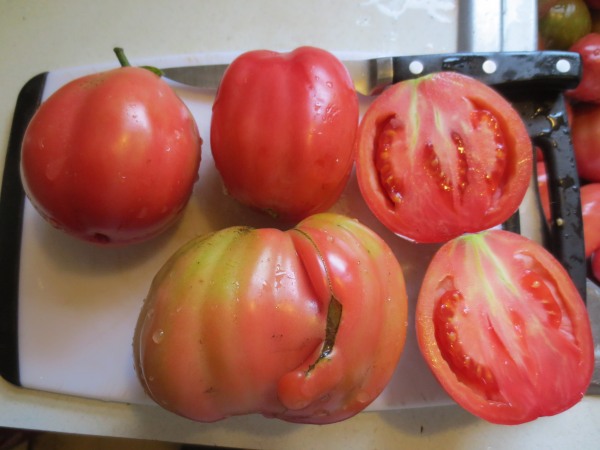 Renville Paste tomatoes are huge producers.  Another highly variable one, but overall, they are large fruits, very dense, and bulk up a sauce quickly.  I am only having to reduce the sauce by about 40% to have it thick this year, and that is without seeding anything.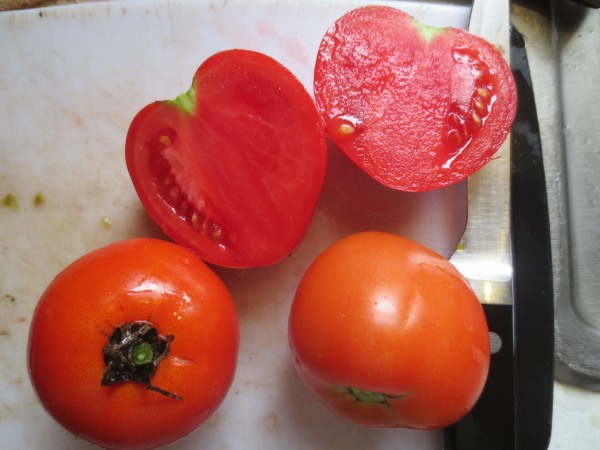 Just another shot of another Dog Yard Volunteer F2 showing the heart shape.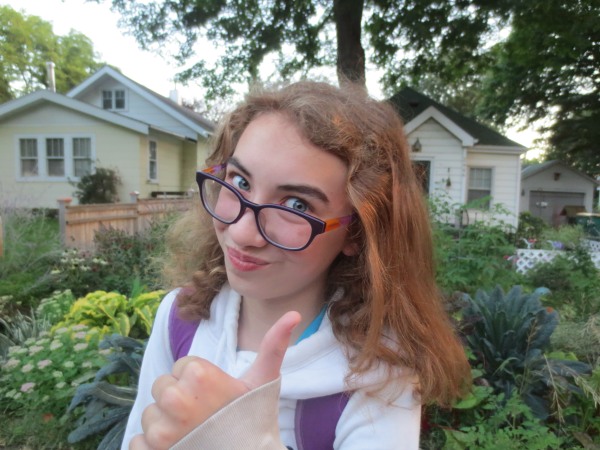 Kids are back in school as of 2 weeks ago.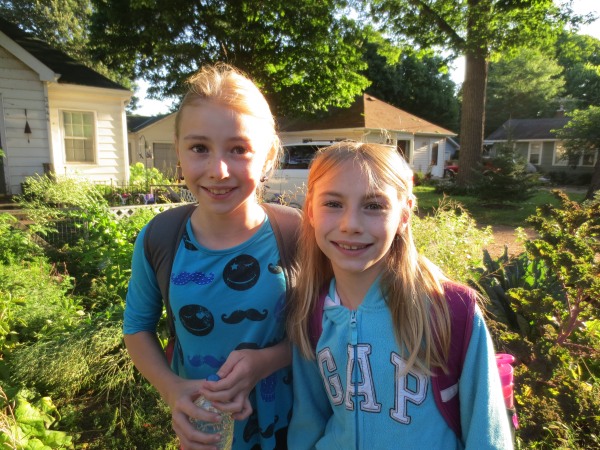 They enjoy it, but it is hard on us.  Patti especially, as she is alone with Violet all day, and her back is not dealing well with chasing and lifting Violet, again and again and again.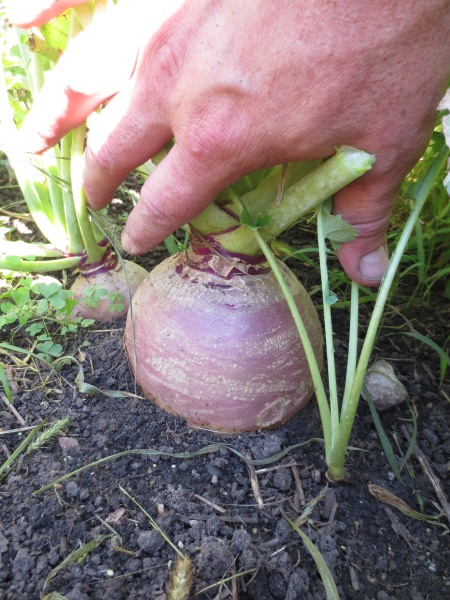 Keeping an eye on the rutabagas.  The single row of them is sizing up nicely.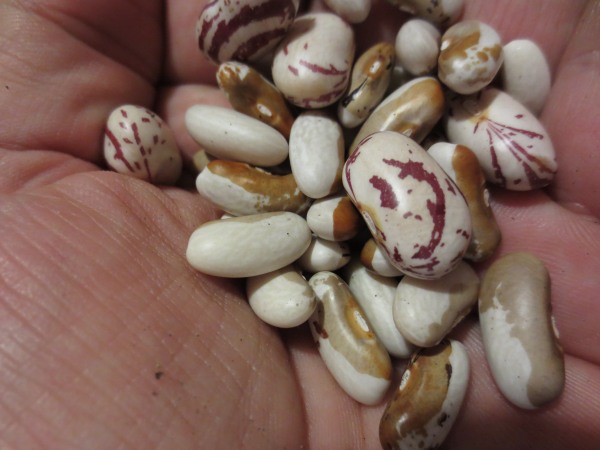 This handful is two different stable crosses of Hidatsa Shield X Dragon Tongue.  The larger seeds are 4-5 to a pod, and shaped like a traditional "cranberry bean" in red striped pods.  The smaller ones are 9-13 to a pod, in a flat bean that is pretty good as a fresh green bean as well as a prolific shelling bean.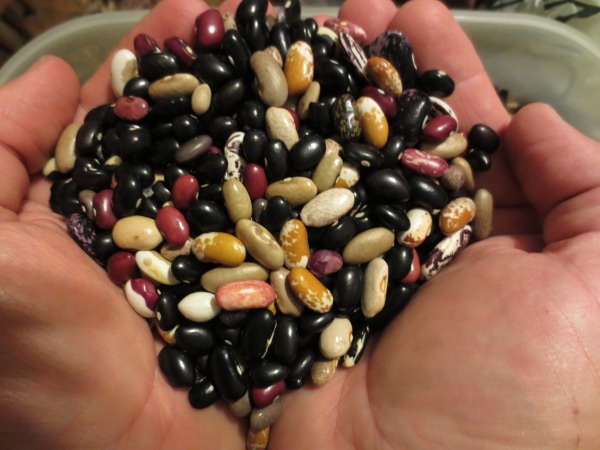 I enjoy taking the extra moments to work on shelling beans.  I have them drying in turkey roasting pans in the back of the house, and will pack them away in early December when I know they are completely dry.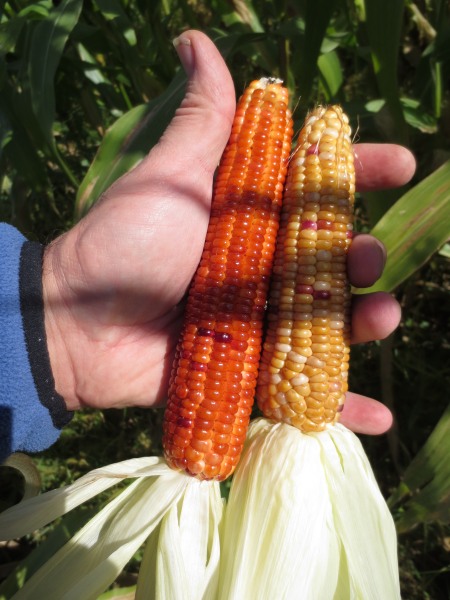 Started harvesting popcorn today.  Phoebe and I spent 2 hours out at the Ness farm, mostly picking popcorn, but also some dry beans, and squashes.  Squashes and some of the cowpeas got hit by frost.  Hard to believe, it still being summer, but on the news we get to see a lot of people with snow already, so I suppose it could be worse.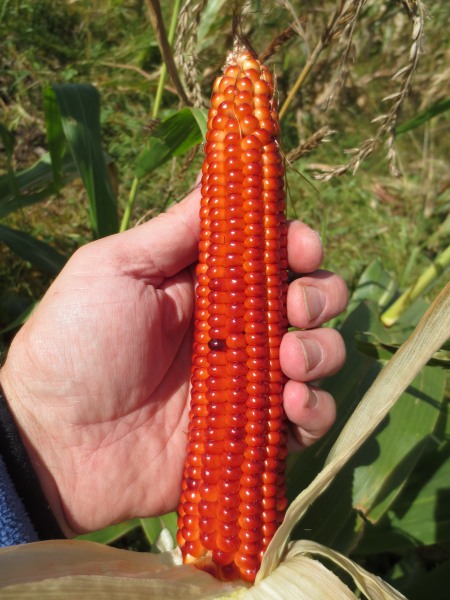 This is the red popcorn I have been working on, and there is still some variability.  In fact, to my mind, there was not a noticeable loss of yellows from last year to this year.  This year however, I have a lot to choose from.  This is the only corn that remained relatively unmolested by racoons or deer.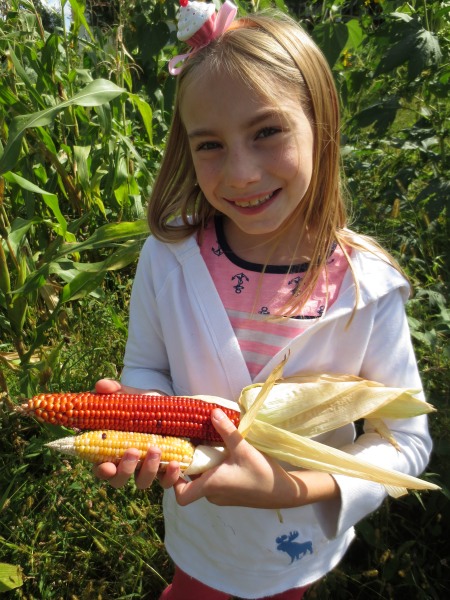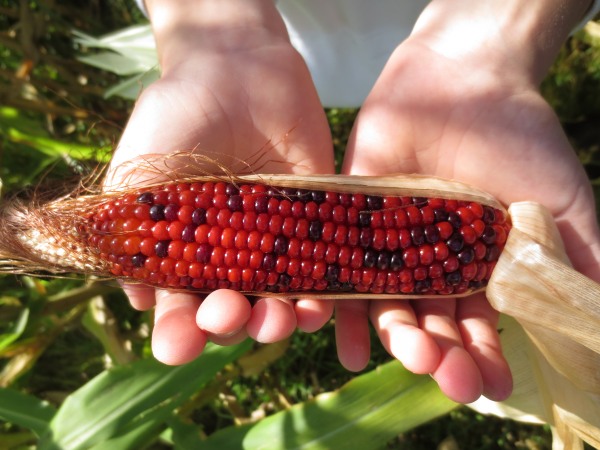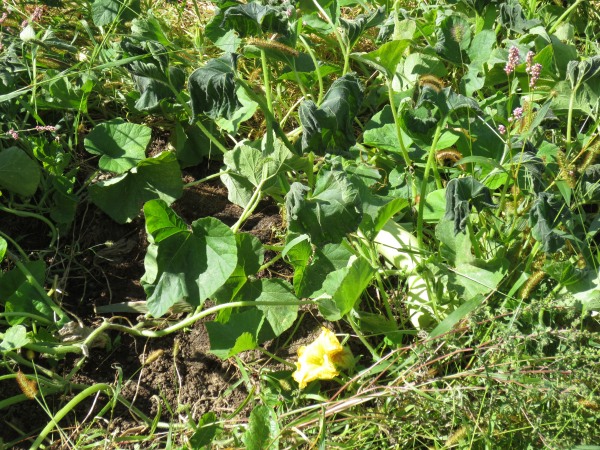 This shows the frost damage from last night.  Flower will not have a chance to mature a fruit, and some of the squashes themselves were damaged and we will have to eat those soon as they will not store well.  Ate two of them tonight in fact.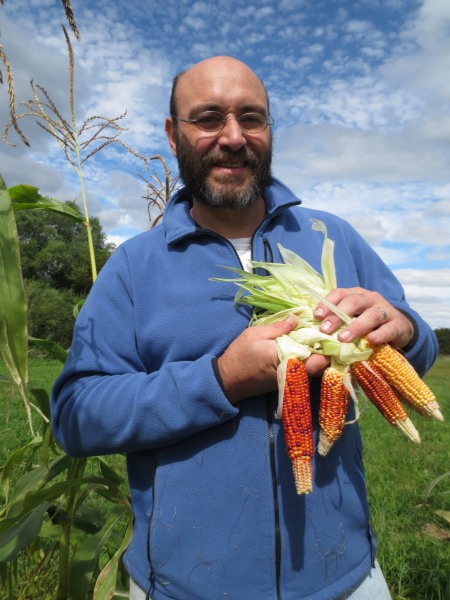 Phoebe wanted to take a photo of me.  Don't have pics of myself to post here often.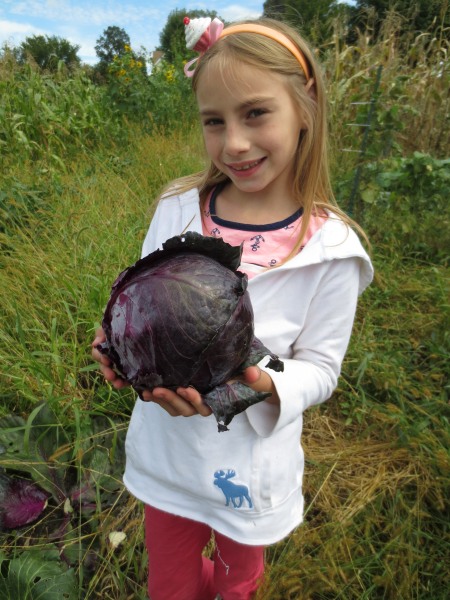 Picked out red cabbage today.  Giving them to my mom.  We love them, but my parents had a total failure on their cabbages this year, and they love their pickled sweet red cabbage.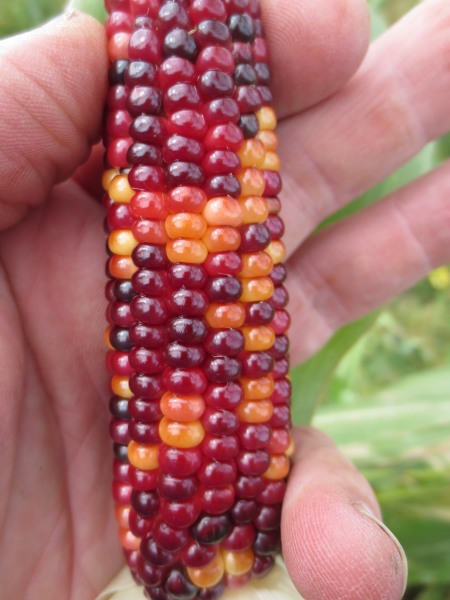 Needed to throw a shot of Violet in there.  The little terror is a lot of fun too.
Just a shot of beans I soaked last night that I will cook all night tonight for chili tomorrow.